Dave Mason Wins Round 4
Justin Peck Surprises Brother in Emotional Pre Race Event 
Monday, April 27, 2015
Phoenix, AZ —
RACEPRO TECH kicked off rounds 3 & 4 of the Lucas Oil Off Road Racing Series with a big win before even getting to the race track.  The team visited SpoFit in Phoenix, a sports and fitness center for persons with disabilities on Wednesday prior to the race events held at Wild Horse Pass Raceway on Friday and Saturday night.  SpoFit was also the primary sponsor on Justin Peck's Pro-Lite entry.  Justin invited his brother Nate, a quadriplegic to attend the race and come along for the visit to SpoFit.  What Nate didn't know was that at the of the tour he was in for a big surprise.
As they ended the tour of SpoFit, Nate was presented with a new high performance Action Track wheel chair.  The chair is equipped with tank/snow mobile type tracks that can go off road.  Nate, an avid outdoorsmen can now go places he hasn't been in years, including standing upright.  The chair can raise up and allow for standing upright something that brings tremendous health benefits and something Nate hadn't done until Wednesday for over 5-years.  Several members of SpoFit also attended the race as Honorary Pit Crew Members of RACEPRO TECH and the Lucas Oil Off Road Racing Series.
Reporter Chelsea Davis covered the event for CBS 5 AZ-KPHO. To view the emotional video click here:
http://www.kpho.com/…/11424633/race-driver-surprises-brother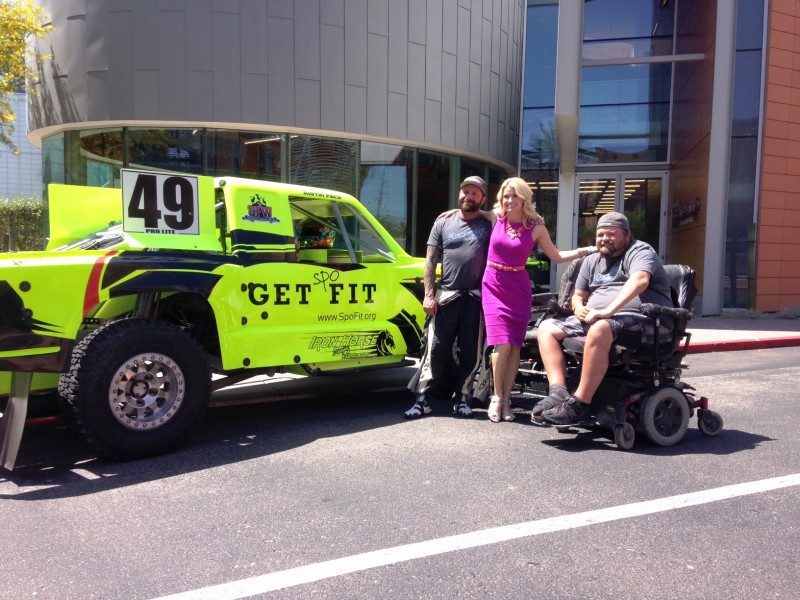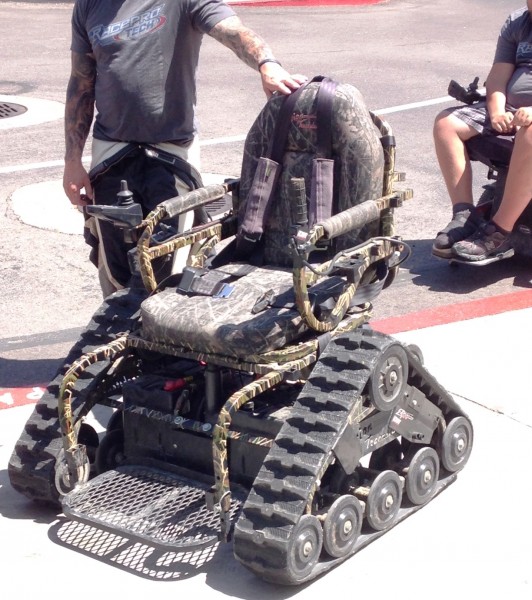 Race Report:
Dave Mason took his RACEPRO TECH/LOAN MART Pro-Buggy to victory on Saturday night in Round #4 of a hard fought battle.  The field behind Mason was eager to steel his win pressuring him the entire race.  Mason was able to hold off the strong field to claim the win.  It was his first victory of 2015.  In Round #3 on Friday night Mason had been running in 2nd place most of the race.  In the final laps he was moving into the lead when contact was made and Mason was left with a right front flat tire.  Despite the flat tire Mason and his Mickey Thompson tires held together for a solid top ten finish.  Mason crossed the line in 8th place.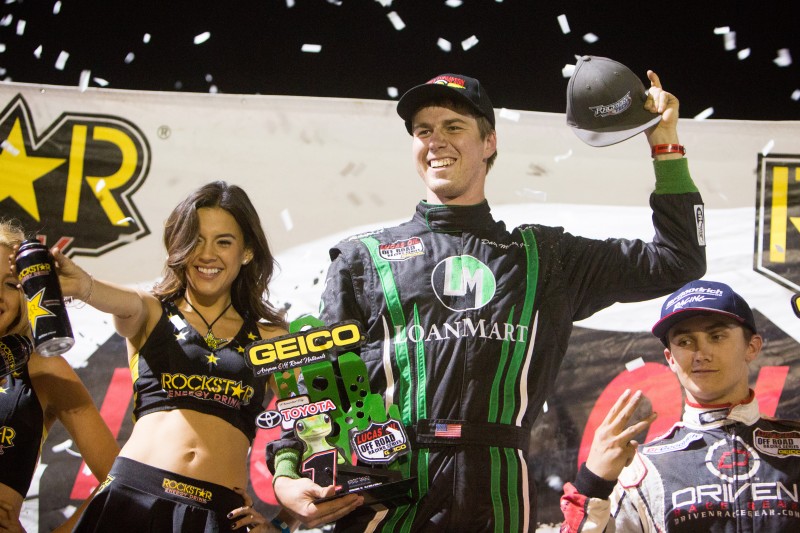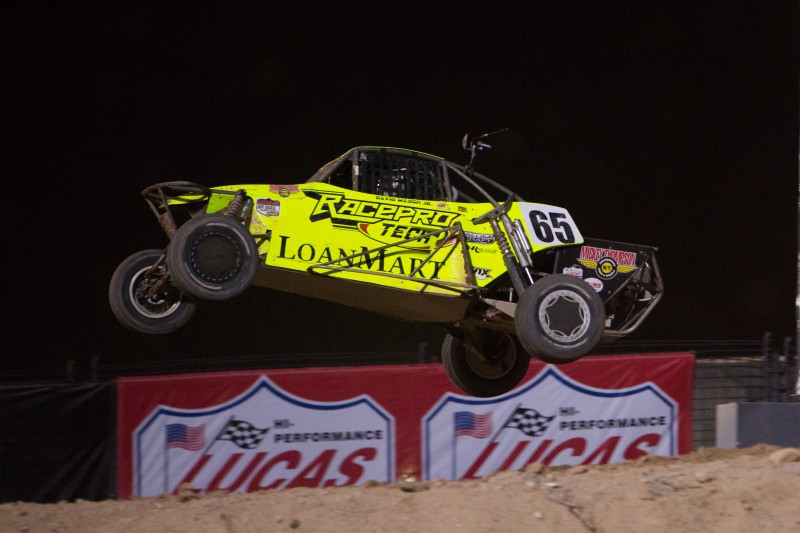 Justin Peck entered Rounds 3 & 4 looking to make the main events and finish both races after having mechanical trouble in rounds 1 & 2.  Peck drove his SpoFit/Action Track Chair Pro-Lite to two solid finishes with a 16th place run in Round #3 on Friday and 15th place in Round #4 on Saturday.  Peck was running well inside the top ten on Saturday night's race until a spectacular crash right in front of the grandstands tumbled and rolled his truck across the finish line dropping him to the 15th place finish.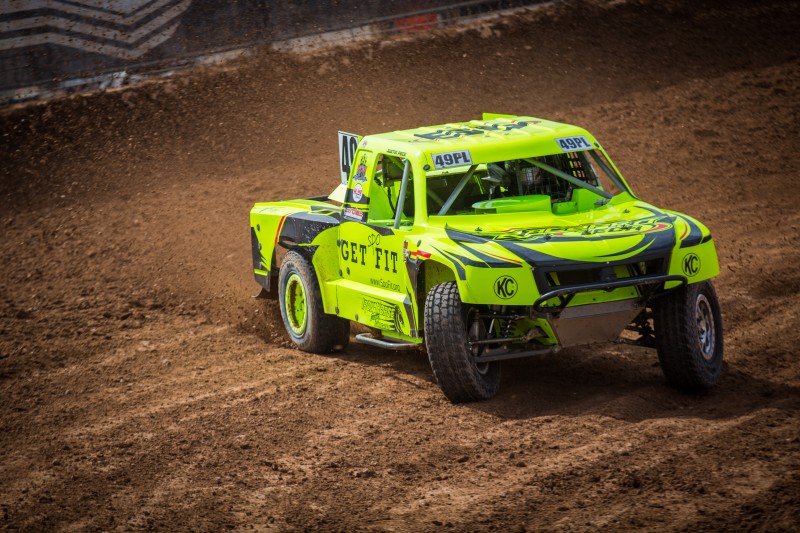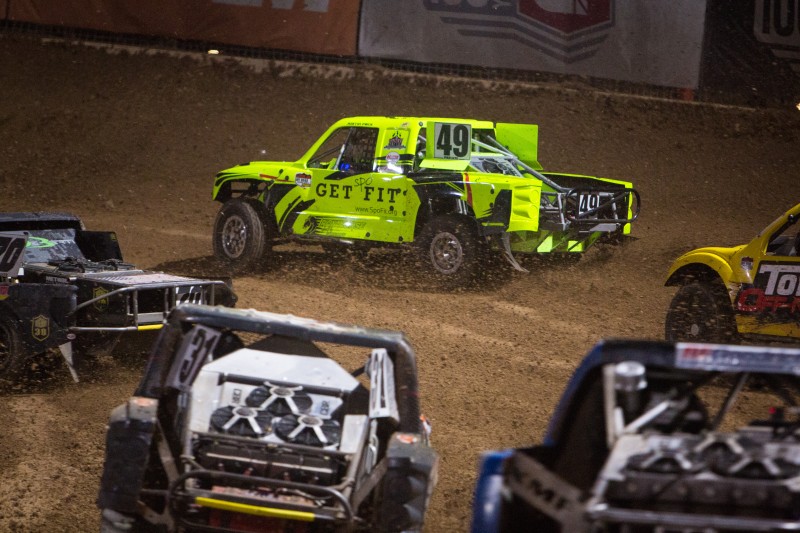 RACEPRO TECH headed home from Phoenix on Sunday to their home base just outside Salt Lake City, UT.  The team will unload the short course vehicles and switch gears to get ready for this coming weekends Best in the Desert Silver State 300 Race in Las Vegas, NV.  The next Lucas Oil Off Road Short Course race will return to Lake Elsinore Motorsports Park on May 30-31 for Rounds 5 & 6.