RACEPRO TECH is please to announce big changes in the team dynamics…  

The RacePro Tech team of Justin Peck and Ray Griffith were trying a new tune at rounds one and two of the Lucas Oil Off Road Racing Series at Wild Horse Motorsports Park in Chandler, Arizona. Peck was behind the wheel of a brand new Iron Horse Design Pro Lite and Griffith had made major changes to the set-up on his Pro Lite truck. Everything they learned last season was applied to their new state of tune. You can test all you want, but nothing compares to actual race conditions when it comes to finding the limits.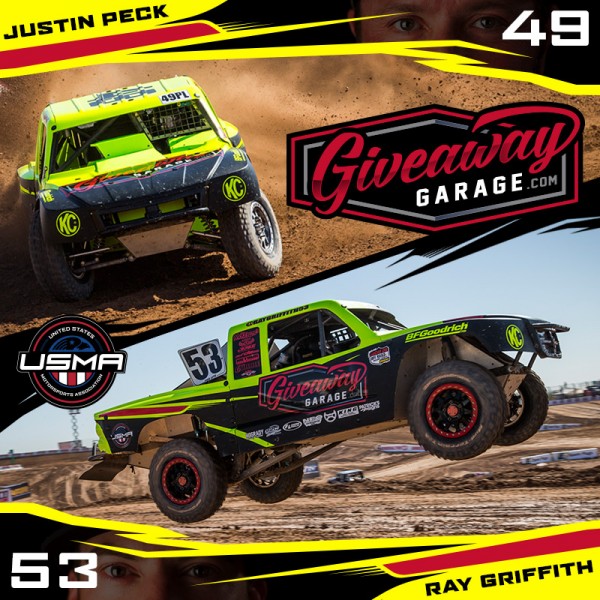 It has been a challenge for the crew to keep a truck under team owner Justin Peck. He has been racing motorcycles in the desert for years; winning many races. Over the last 25 years, he has had 20 surgeries to repair broken bones; he is fearless. "The design of my new truck is unique, there is nothing like it," said Peck, "I was landing the truck a little too sideways to set up for the front straightaway during qualifying and ripped the sidewall on my tire; we qualified 14th.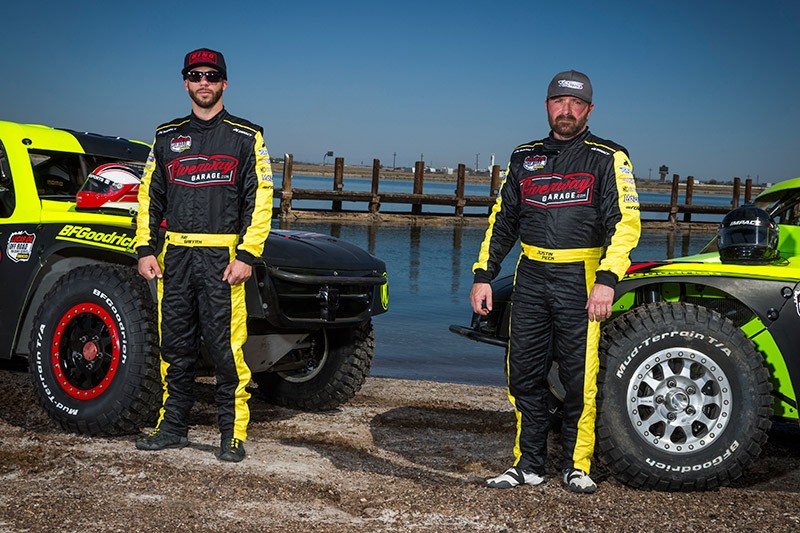 During the race I worked up to 9th but then got roughed up a bit in the pack and fell back to finish 12th. On Sunday, I qualified 12th and was running in the top ten in 7th. I killed another tire and finished where I started in 12th. Our lap times are improving in the new truck. Our goal is to win, but we would be happy running consistent top five's. I won a lot of races on the bike but got tired of breaking bones. Between the track and in the desert, we are racing 44 weekends this year. I love to go fast and always want to win."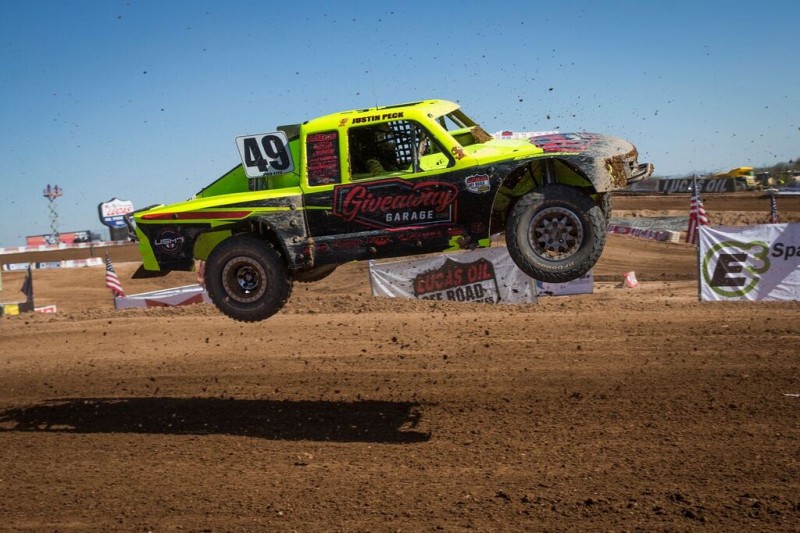 Ray Griffith's tune has totally changed from last year. "We've gone a completely different route this season," says Griffith, "We need more testing, but the truck is showing a lot of speed. In qualifying I was still getting used to it; we were 11th fastest.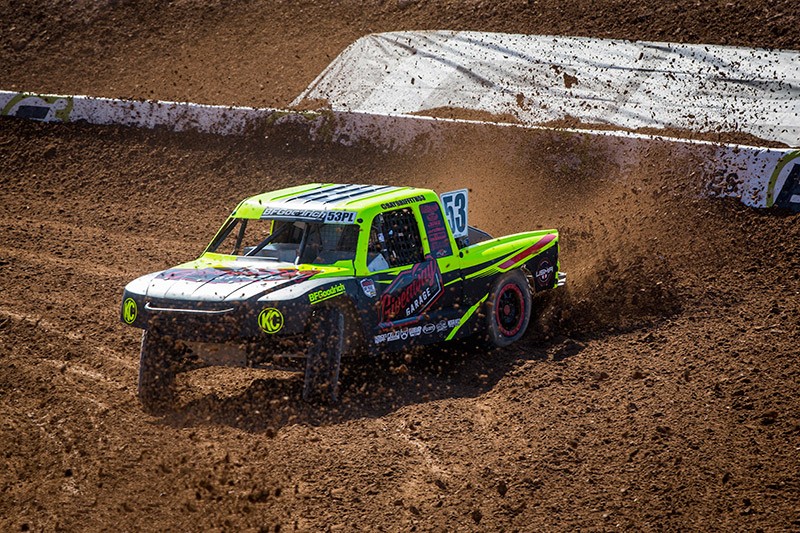 During the race I found the limit; I spun out and went to the rear. I got back a couple positions and finished 12th. We made adjustments and came back to qualify 8th on Sunday. I moved up to sixth and almost got past 5th and 4th in a single move on the last lap. I'm really happy with the new tune we devised; we were running top 5 lap times."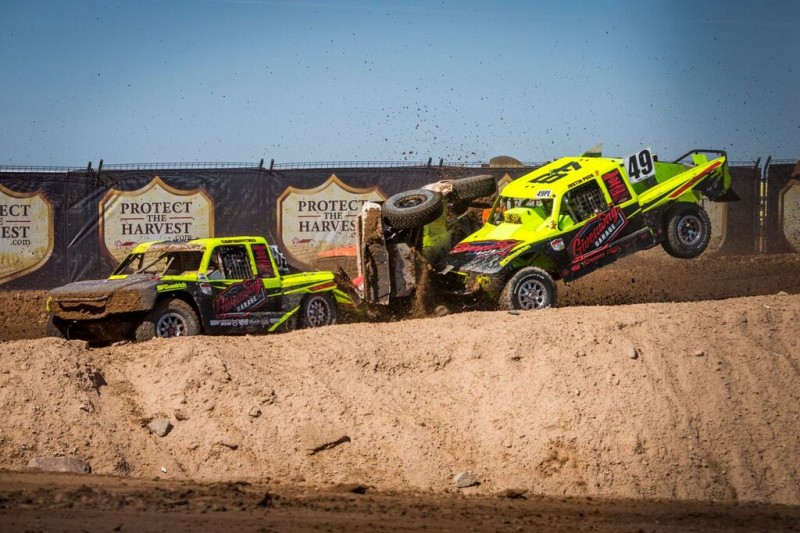 GiveawayGarage.com is proud to partner with RacePro Tech to further promote the Ultimate Off Road Package Sweepstakes, which includes a Custom Lifted F150 Truck and RZR Polaris Razor. GiveawayGarage.com is licensed by the United States Motorsports Association for the purpose of conducting sponsored fund raising promotions.
The United States Motorsports Association (USMA) was launched late last year. The USMA has begun researching the impacts of the competitive motorsports industry, including all forms of racing across all fifty States. The Motorsports Impact Report will provide an accurate overview of our benefits to the economy, small business, jobs, education, tourism, innovation, and much more. This National Study will make a compelling case for Motorsports and the value our industry provides across America. In addition to the study the USMA is fighting for the issues that matter to racing on a local, state and federal level.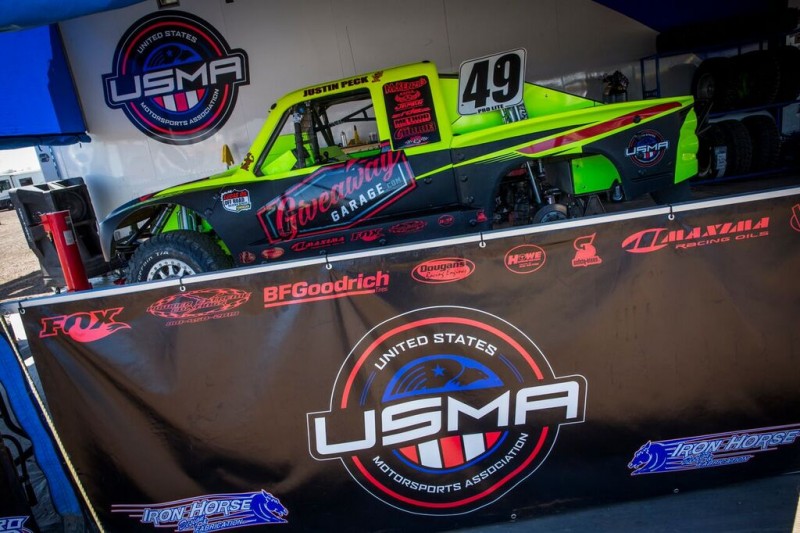 The RacePro Tech team will be back to short course racing at Lake Elsinore Motorsports Park in Lake Elsinore, California for rounds three and four on April 23rd and 24th. Justin and Ray will be battling door to door with the best racers in the world in the Lucas Oil Off Road Racing Series, don't hesitate and go Buy Tickets Now!